If you ever read my blog before or watched my YouTube videos, you know that I am a huge advocate of the deadlift. In my eyes, there is no other exercise that trains the whole entire body like the deadlift.
Do you want to build huge traps and a massive back? Deadlift
Do you want to see how strong you really are? Deadlift
Do you want to work every muscle in the body with one lift? Deadlift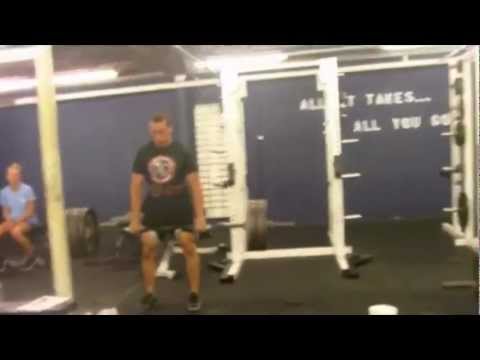 My quest for a monster deadlift started back when I was a junior in college.  I just finished watching a YouTube video by James Smith of Diesel S & C and I was off to the gym. This was the first time I deadlifted heavy. I remember working up to 405, which was sup rising because I never really did this lift before. Instead, I was doing a lot of Olympic Lifts which defiantly helped my starting strength on the deadlift.
From that day I never looked back. Within 13 months of deadlifted I added 200 lbs on to it. On the day before my 21st birthday I deadlifted 600 lbs.
I want to share the type of programming I used to skyrocket my deadlift. This program has been tested on the guys I train and has added up to 50 lbs on their deadlift in as little as 12 weeks.
If you want to increase your deadlift and learn the exact methods I used to deadlift 3 X my bodyweight then this program is for you. Deadlift Like A Man–> Get it now
Tags: 3 X bodyweight deadlift, deadlift, deadlift like a man, how to improve your deadlift, how to increase your deadlift