All week, I've been talking about mental toughness training and how you need to be mentally tough if you want to kick ass.
Today I have another kick ass video from Arnold Schwarzenegger. Be sure to check it out
A few weeks back a shot a video on the biggest lesson I learned as a strength coach. In a nutshell, training athletes is about much more then the physical results you get them. While this is important, it's about building them up mentally and empowering them to go out and achieve whatever goals they want to achieve.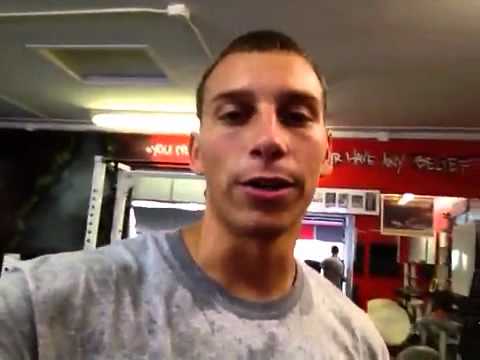 In order to do this you have to make your athletes mentally tougher and while some argue that you can't train for this, I totally disagree. I have been coaching along side Zach Even-Esh for almost 3 years now and I've seen countless athletes transform their mindset and attitude.
Zach calls these workouts a combination of science and hell and I gotta tell you work, the athletes LOVE this stuff. They know when they finish these workouts, they are going be mentally stronger then they started.
Zach has put together a collection of mental toughness workouts that are designed to be HARD as nails and challenge you mentally. The best part about these workouts are you can incorporate them into what you are already doing. Click here for more details.
Tags: building mental toughness, how to build mental toughness, mental toughness training, mental toughness workouts, zach even ssh mental toughness